25th February 2021
We probably heard the business cliché "think global from day one". Needless to say, there are quite a number of challenges you may face when launching a business in a global marketplace. Be it the logistical hurdles, cultural and communication challenges as well as payment issues. To stay relevant in the industry, one must embrace the changes in order to overcome these speed bumps. 2020 has been quite a year as we have been awarded AliExpress Oversea Warehouse Award for our outstanding accomplishment on the online platform AliExpress Plaza. AliExpress Plaza is the localized version of AliExpress in Spain where Spain is the fourth largest market for AliExpress globally, only beaten by the home of AliExpress – China, along with Brazil and Russia.
Looking back at when the store was launched 3 years ago, there were many aspects we took into consideration. The success didn't come easy. Knowing that going up against local competitors was going to be tough; localization not only will help us to enter the market without a hitch but if done correctly it would have been the tipping point that will benefit us to play the game. The team went through constant learning and analysis cycles on Spanish customers' behaviors' and what drives them to make a purchase. There were times we put our heart and soul into bringing our plans to fruition, however we did not convert a single sale. We realized early on our store needed to evolve in order to attain Spaniard's interest. The improvement on product images and the front page of the store was one of the significant developments we made early on as these were customers' first view as they embark on the buying experience. Putting up images that spoke to the local population was critical; knowing that we only have 3 seconds to convince them to click in. It was trial and error for a long time before we came out with the final look.
Relationship with the customer is pivotal in gaining their confidence, building our credibility and raising customers' loyalty. In order to make our store linguistically and culturally appropriate to our Spanish customers, fluency in Spanish was a requirement for our customer service representatives. This is to make sure the customers' needs were addressed in a way that they understood and are comfortable with. Being able to understand Spaniard's behaviors' and peculiarities was one of the vital factors that increased customer's conversion. One of our aims were to localize the services; over time, we realized a small gesture and simple as "Buenos días, gracias por elegirnos" intro in messages can open the door for customers to visit our store. The friendly gesture played a big role in creating a strong relationship with customers as they are more likely to spread the word and recommend us. As a result, we had recurring customers that keep coming back to our store. Apart from the language capability, the team were also well-equipped with the details of the products, allowing them to offer customers the most effective solution whenever problems emerged. They also have the right limit of authority where they are allowed to offer and counter offer customers to convince the customer to make a purchase or to pacify customers in unforeseen situations. The overall buying experience actually outranks product and price. But above all, the team cooperation played the biggest part as everyone knows what exactly we are working towards.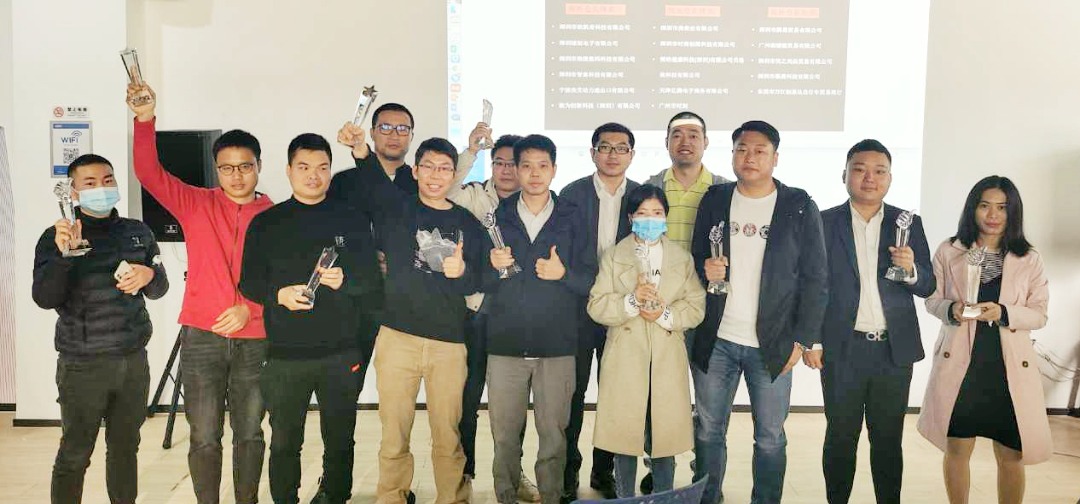 One of our key advantages is our local Spain delivery where goods are warehoused and shipped from Spain directly. In a world of instant gratification, this allowed us to be even more competitive where delivery took place within 3 working days. There's a famous saying "always deliver more than you promise". The shipment was reviewed on daily basis to ensure a smooth order fulfilment process and what we're selling matches up to what we say. To drive in fanbase across multiple channel and to build the visibility for our store, we were collaborating actively with the local YouTuber and Ali Express for live shows, lucky draws and campaigns. A local office was established in Madrid to expedite the return procedures and potentially facilitate further expansion in the future. However, apart from the long-term profit potential, it is also a worthy goal for us as we earned customer's trust and they know they can have our assurance as the official distributor of Xiaomi in Spain. Our team was always updated with Spain's holiday seasons and latest issues in the country as we can expect any possible issues/opportunities we may have beforehand. It could be a weather problem that will cause a shipment delay and stock arrival or it's their big festival such as Good Friday or 3 King'sDay that will be a huge opportunity for us to sell big.
We are very honoured indeed to receive the AliExpress Oversea Warehouse Awards and the trophy does not only speak of the store's success, but also our team's success; working hard to drive in traffic to the store, putting up attractive offers, catering to customer's needs and resolving issues quickly. We tend to work on the broader tasks together but the original division of labour has persisted and it works very well to keep things flowing.
2020 was a great year despite the challenges that we face, however 2021 will become even greater! After all, we are different, we deliver our commitments.